This
post
was originally published on
this site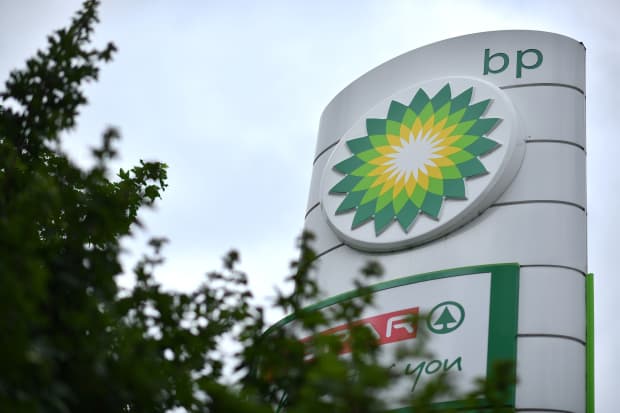 BP logos are seen at a BP petrol and diesel filling station southeast of London on June 15, 2020, following the announcement that the oil giant will take a hit of up to $17.5 billion (11.4 billion euros and 15.3 billion euros), due to the ongoing COVID-19 global pandemic.
ben stansall/Agence France-Presse/Getty Images
Oil giant BP on Tuesday cut its dividend in half after reporting a $16.8 billion loss for the second quarter.
BP BP, +2.14% BP, +0.22% said it lost $16.8 billion after taking a charge of $10.9 billion, mostly for writing down the value of various projects after the steep fall in oil prices. Analysts polled by FactSet expected an $11.6 billion loss. BP had earned $1.8 billion in the year-earlier quarter.
Its underlying replacement cost loss was $6.7 billion, compared to profit of $2.8 billion in the year-ago quarter.
BP set a new distribution policy after cutting its dividend to 5.25 cents per share. BP said it will keep the dividend at that level, and then return at least 60% of surplus cash to shareholders through share buybacks, once its balance sheet has been deleveraged and subject to maintaining a strong investment grade credit rating.
BP also announced a new green strategy, saying it won't explore in any new countries as it said there will be a 10-fold increase in low carbon investment by 2030. It said oil and gas production is expected to reduce by at least one million barrels of oil equivalent a day, or 40%, from 2019 levels, which BP said it will accomplish via "active portfolio management."