This
post
was originally published on
this site
https://i-invdn-com.akamaized.net/content/pic1cccf7fd016b37eb114b890b8a603ed5.jpg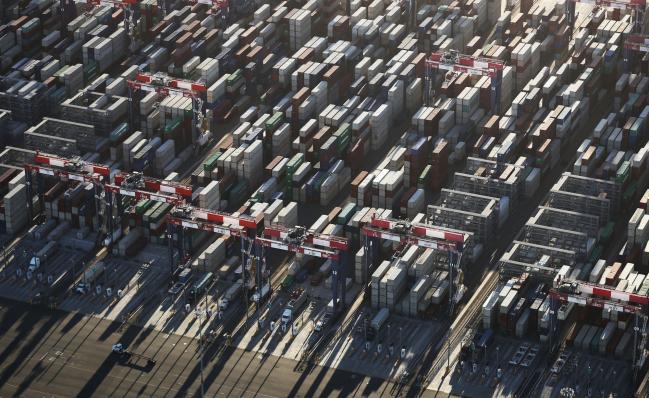 (Bloomberg) — Terms of Trade is a daily newsletter that untangles a world embroiled in trade wars. Sign up here.
The first phase of President Donald Trump's accord with China aims to resolve a series of longstanding trade disputes between Washington and Beijing and in doing so, may bolster his theory that unilateral tariffs are a better enforcement tool than the World Trade Organization.
As part of Wednesday's deal, China pledged to address various policies that the U.S. has pursued in past WTO disputes, such as Beijing's technology transfer requirements; subsidies and quotas for agricultural goods; and restrictions on foreign financial services providers.
The agreement reinforces U.S. Trade Representative Robert Lighthizer's view that the best way to get China to quickly and comprehensively comply with WTO disputes is to negotiate them under threat of punitive tariffs.
"Relying solely on the WTO litigation has its flaws," Lighthizer told members of the Senate Finance Committee last year. "You can be winning cases for years and years and years and not getting real outcomes."
Lighthizer has long been a critic of the WTO's cumbersome dispute settlement process, which helps resolve trade conflicts among its 164 members. He previously said that nations are exploiting the WTO to try to "gain concessions through lawsuits that they could never get at the negotiating table."
Technology Transfers
The U.S.-China pact requires both governments to eschew any policies that require or pressure companies or people to transfer their technologies as a condition of doing business.
"Any transfer or licensing of technology between persons of a party and those of the other party must be based on market terms that are voluntary and reflect mutual agreement," the accord said.
The U.S. and China also said they would protect the confidentiality of any "sensitive technical information" disclosed during regulatory or administrative reviews and the parties would not require or pressure foreign entities to disclose sensitive technical information that's not necessary to conduct such reviews.
The commitments could help resolve a 2018 WTO complaint against a half-dozen Chinese laws that the U.S. said violated WTO rules governing the use of trade-related intellectual property rights.
The case cuts to the heart of the conflict because Trump argued that his retaliatory tariffs were necessary to counter an alleged Chinese campaign to steal American IP.
Electronic Payments
Another important commitment in phase one requires Chinese regulators to rapidly process applications from U.S. electronic payment providers — such as American Express Co (NYSE:)., Mastercard Inc (NYSE:)., and Visa Inc (NYSE:). — to operate as wholly foreign-owned entities in China.
In return, the U.S. said it would offer non-discriminatory treatment to Chinese electronic-payment service suppliers, including China UnionPay.
The new commitments could help address U.S. allegations that China failed to comply with a 2012 WTO ruling that rejected Beijing's discriminatory treatment of U.S. credit-card companies.
The U.S. has long argued that the Chinese policies regarding uniform business specifications, technical standards and operability rules effectively prevented foreign access to China's $1 trillion annual e-payment services marketplace.
Chinese Agricultural Rules
Phase one of the agreement also requires China to fully comply with WTO's findings in a pair of U.S. dispute victories against China's agricultural subsidies and quotas.
The agreement said China must adhere to its WTO agriculture commitments and ensure that, from Dec. 31, 2019, its tariff-rate quota measures for wheat, rice, and corn are in conformity with the terms of a 2019 WTO ruling.
Last year, the WTO found that Beijing provided farm subsidies in excess of its international trade commitments and didn't follow proper procedures when it imposed trade restrictions on agricultural imports.
China has already agreed to comply with the rulings, rather than seek to appeal the WTO's findings in the hopes of obtaining a more favorable ruling.
"China has not been transparent about its protectionist policies," said Vince Peterson, president of U.S. Wheat Associates. "Now it remains to be seen if China will comply fully with its WTO commitments and this new agreement so that trade between our two countries can flourish."
Dispute Settlement
Phase one will further sideline the WTO's dispute settlement system because it establishes a bilateral dispute resolution arrangement whereby the U.S. and China will regularly meet to resolve any issues with the agreement.
QuickTake: What's Next for Trade Referee After Sabotage by U.S.
This comes a month after the Trump administration essentially paralyzed the WTO's dispute settlement system by choking off staff and funding for the appellate body.
As of Dec. 11, the WTO's seven-member appellate body, which acts as a quasi-supreme court for disputes that involve billions of dollars in international commerce, is now unable to issue any judgments on future trade dispute cases.
While WTO members can still bring disputes to the trade body and receive an initial ruling, any party to the dispute could appeal that ruling into legal limbo — thereby providing the losing party with a veto.
That means the WTO has lost its ability to fully adjudicate trade disputes and governments are now free to impose unilateral measures on their trade partners without fear of WTO oversight.